We are making technical analysis possible on smartphones.
And to do that, we focus hard on ease of use, visibility & speed. We have built few intelligent features to help you analyze on the go.
1. Portrait Full Screen Mode
Makes it easy to plot up many indicators on the small screen; without comprising on visibility.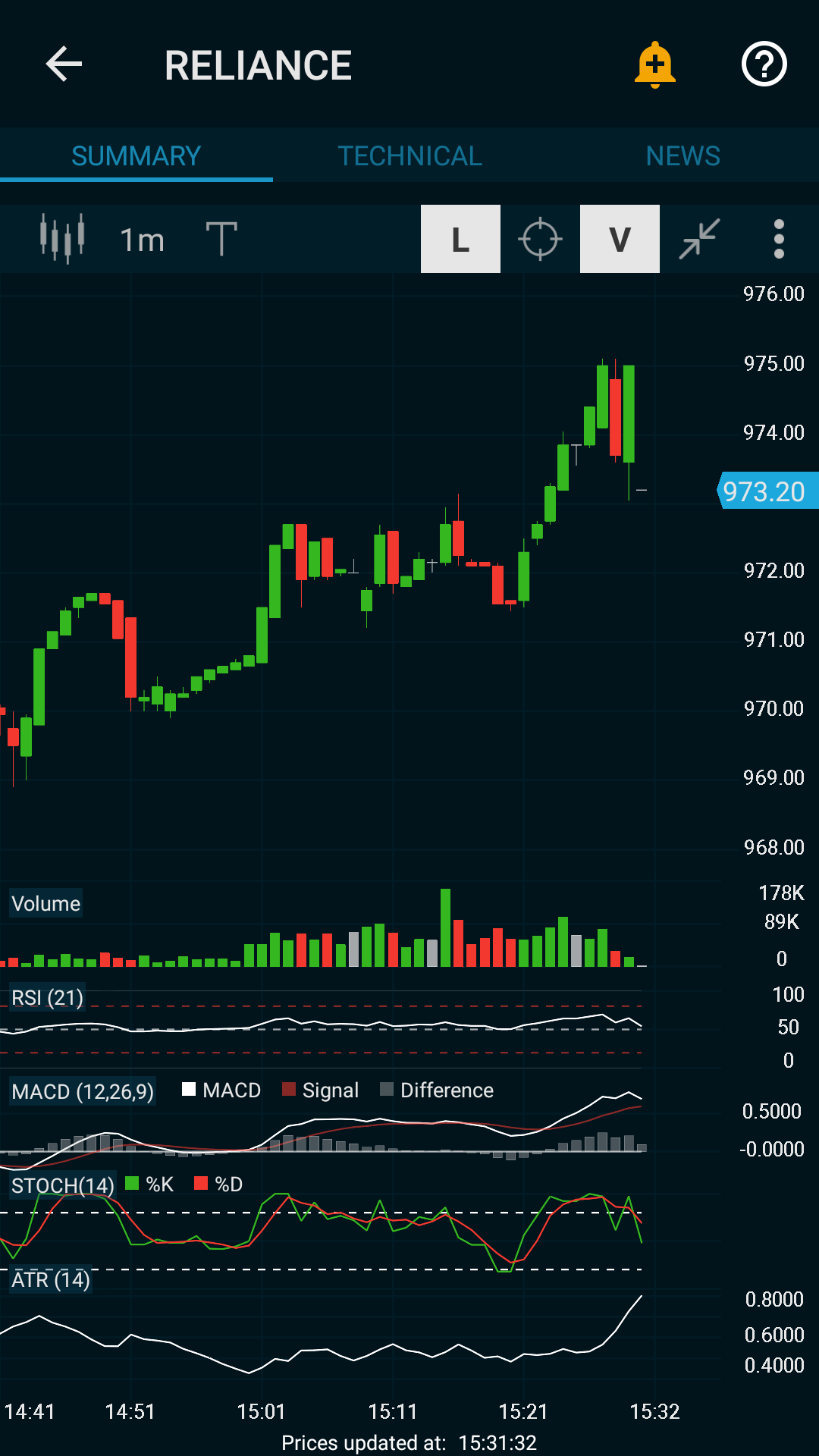 2. Auto Copy
Your last used chart settings are automatically saved & copied to any new chart you open.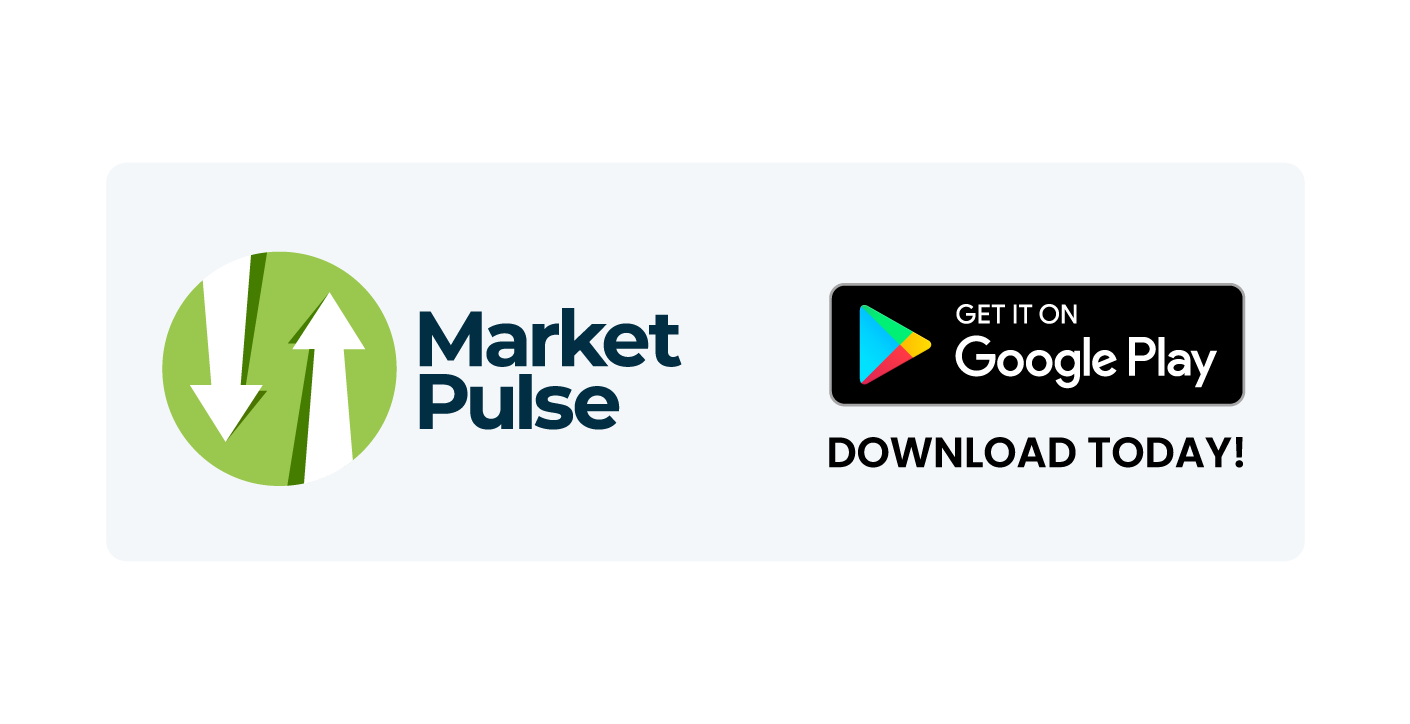 3. Lock Charts
Sometimes, you want different chart settings for specific scrips. You don't want them to be copied or be replaced because of the Auto Copy feature. To do this, you simply have to lock your chart.
Once locked, all settings on this chart, will always be only for this chart & will not be affected by changes you make on charts of other scrips.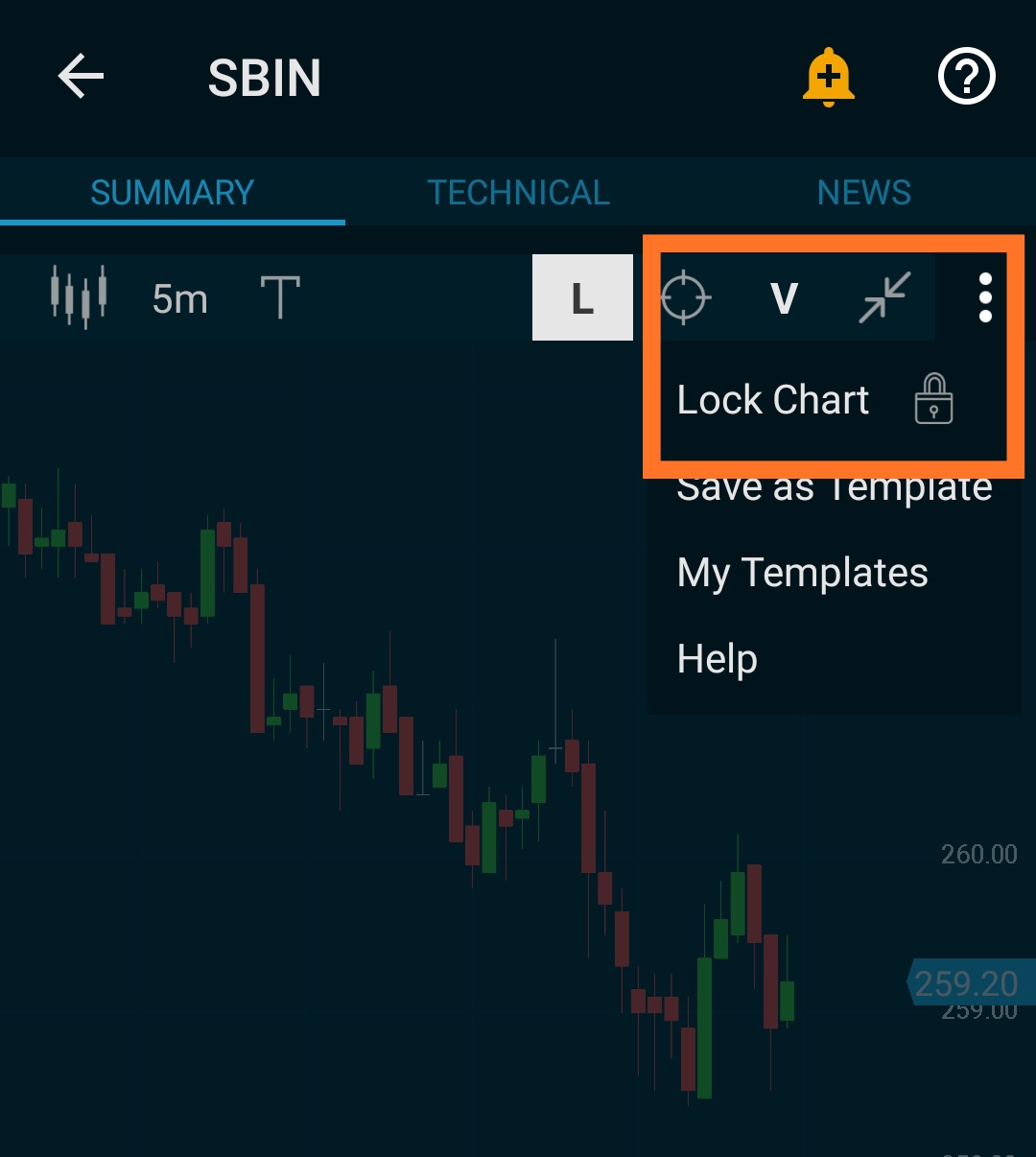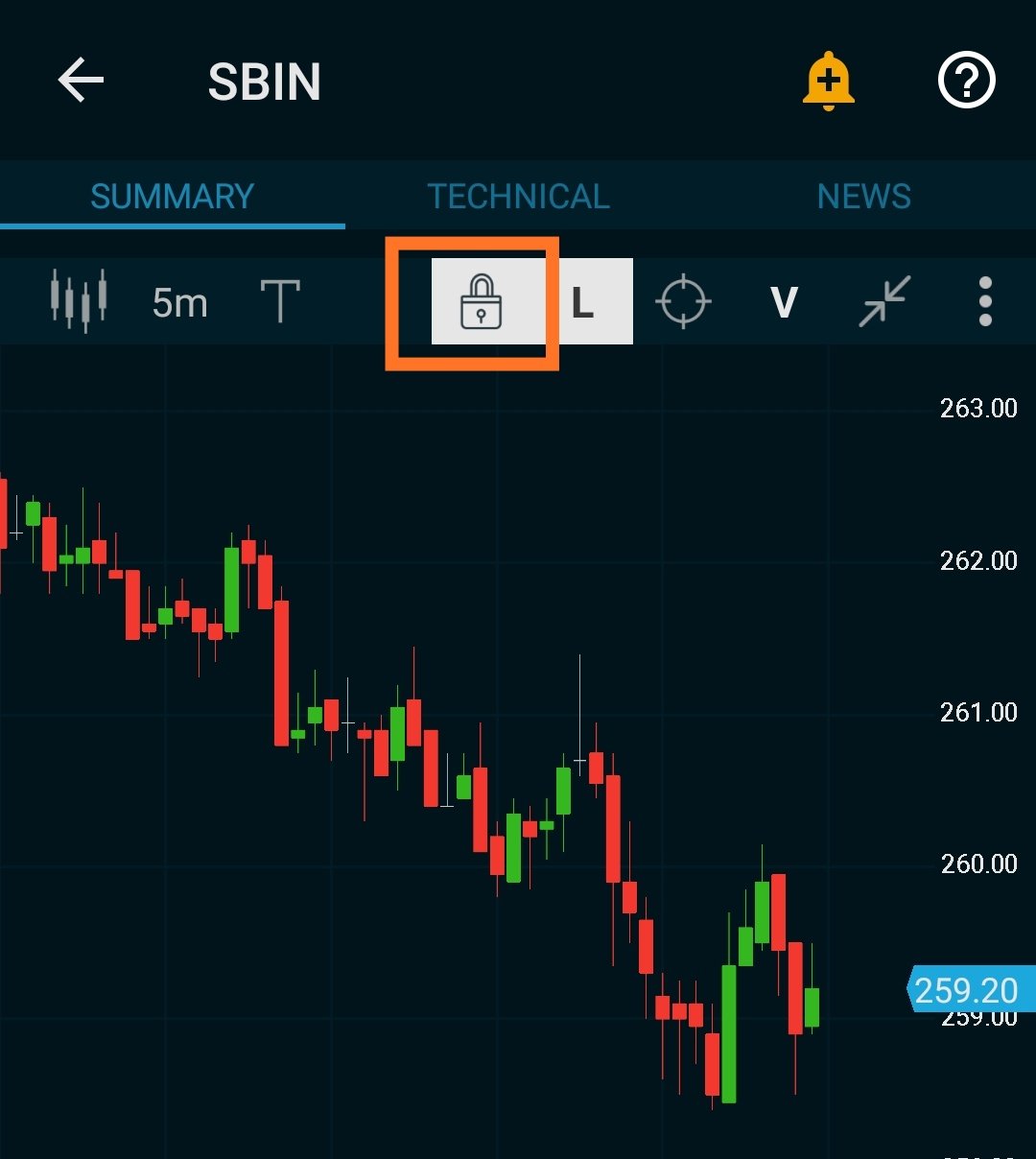 4. Saved Indicator Customizations
All your indicator customizations are remembered by the app. Every time you remove or add an indicator, we use your previously used customized values to save you time & energy.  
5. My Plots
Easily hide / unhide indicators. And see up to 5 last used indicators.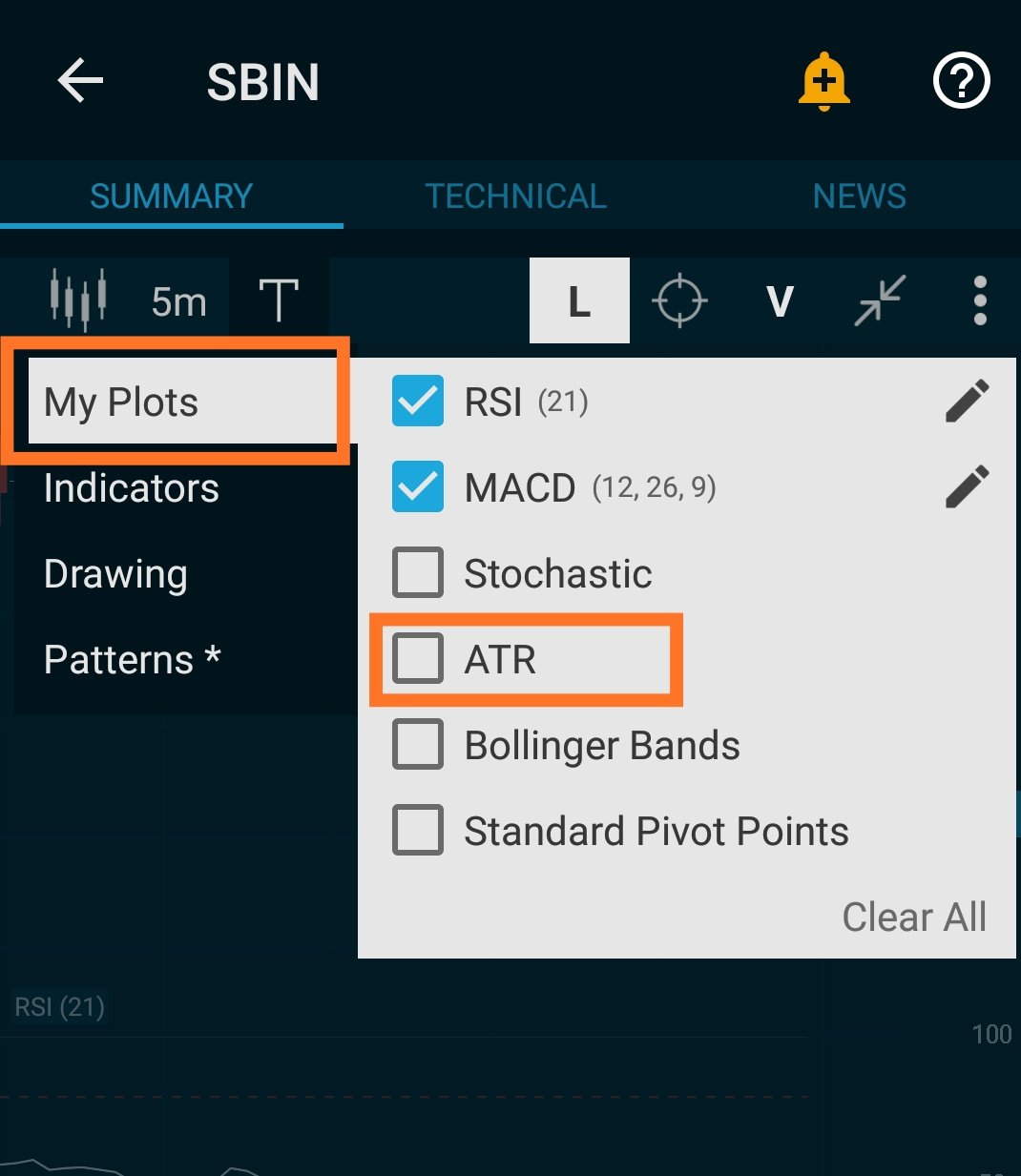 Other Essential Features
Apart from these intelligent features, you get all the essential features as well:
Real-time Data
Noiseless Charts
Templates
Indicator Customizations
Drawing Tools
Multiple timeframes