MP Pro Stock Scanner is the first real-time scanner on mobile that helps you find your next profitable trade.
To help you explore & master MP Pro Stock Scanner, we have built this Getting Started series.
This is the first one of the series, that will give you a quick walk-through of all the features of this powerful scanner.
1. List of 200+ Ready made Scans
To help you get started quickly, we have added over 200 ready to use scans that are grouped into Price, Volume, Breakout, Intraday, Technical & Combination Scans.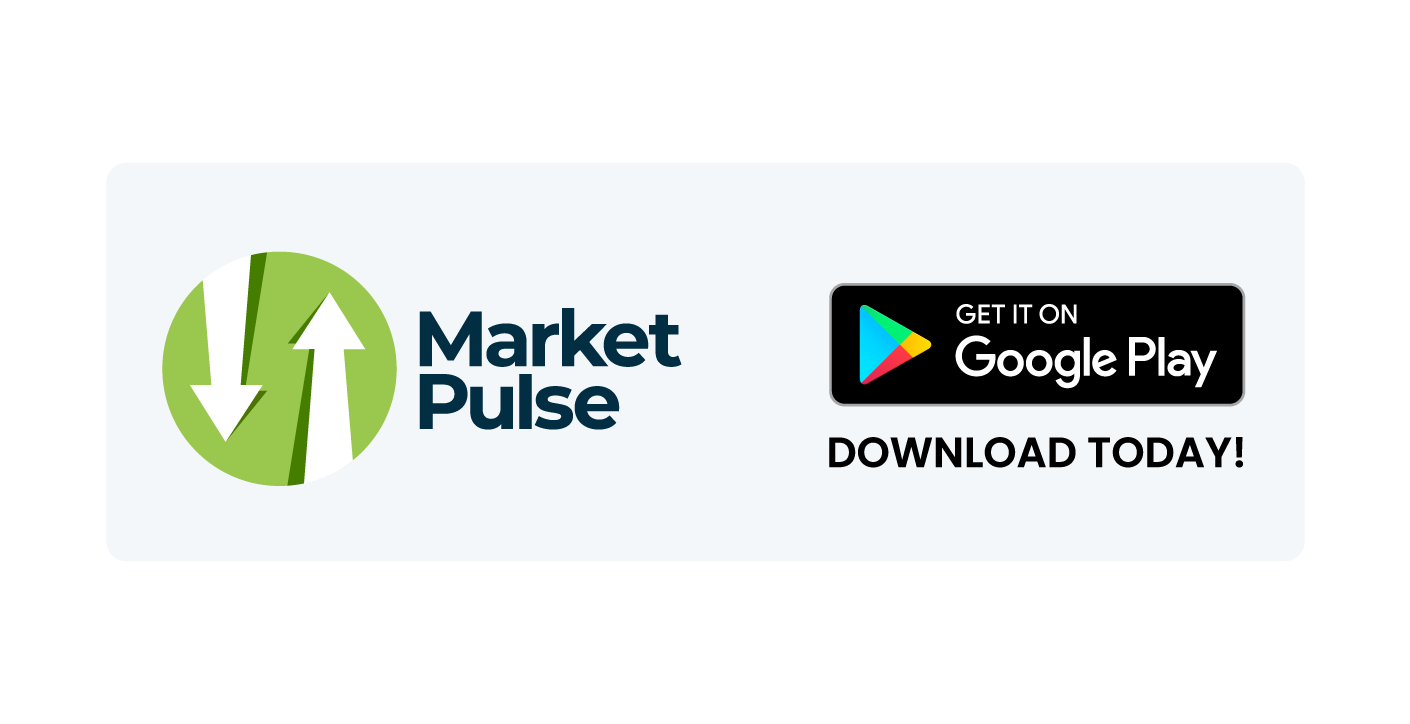 You can explore these scans from For You Tab or Explore Tab.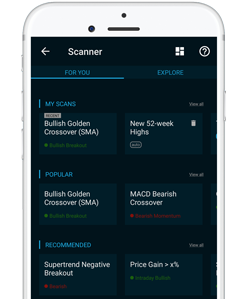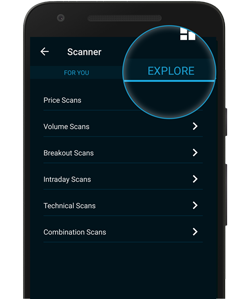 2. Run on Multiple Timeframes
You can run your scans on intraday timeframes (5min, 10 min, 15 min, 30 min,         1 hour) or on daily timeframe (including daily live candle or daily EOD).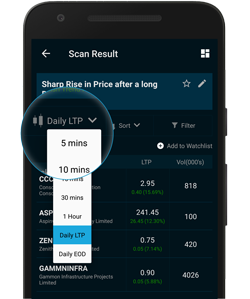 Note - Apart from the Daily LTP, all the other timeframes run on candle close / previous candle

3. Auto Scan
Auto Scan puts machines at work for you. When you enable "Auto Scan", MP system will continuously check for new stocks that match your criteria and alert you within seconds.
This is our exclusive & most loved feature. Auto Scan ensures that you never miss another profitable trading opportunity.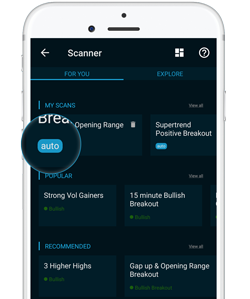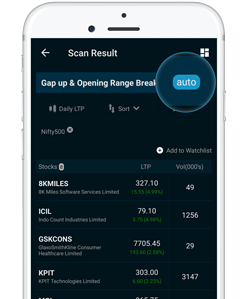 4. Combine Scans
You can combine different scans to make your own custom scan.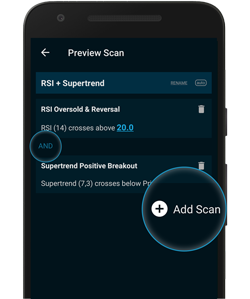 5. Customise Scans
You can pick any ready-made scan and customise it as per your requirement.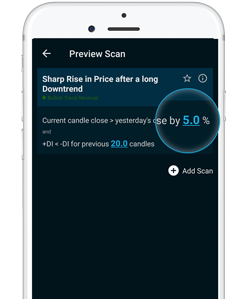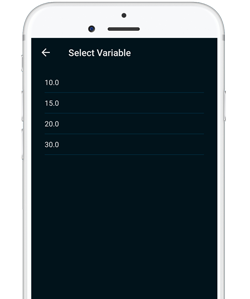 6. Use Filters to fine tune your universe
You can filter your scan results by market cap, sectors or price range. Whether you are looking for only mid-caps or banking sector or simply Nifty 50 stocks, you can do that very easily using the powerful filters.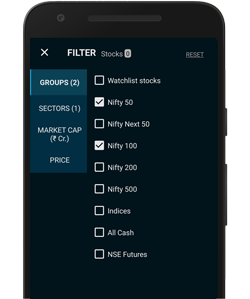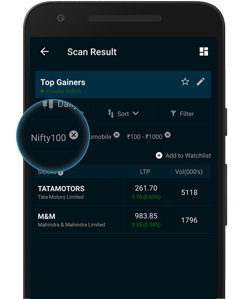 7. Sorting
You can sort your scan results in the order of market cap, % price change or volume.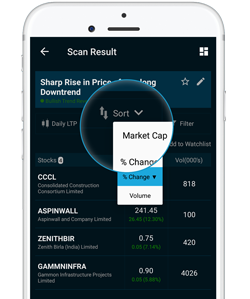 8. Save to Watchlist
From you Scan results, select stocks that you wish to track & add them quickly to your watchlist.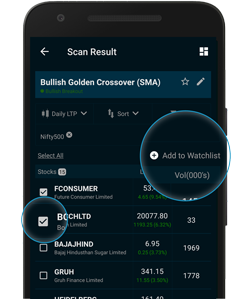 Beta Release
This is still an early beta release of Scanner. We are working hard to resolve all issues, improve performance and add more features. We request your patience and feedback.
Read about the early access program here.

Coming Soon
1. Analyze using Charts
Easily analyze your scan results using charts with your scan strategy plotted on chart & an ability to easily swipe through stocks from charts.
2. Proprietary Scans
Our technical experts are building scans using our proprietary algorithms to identify winning trades.
3. FNO Scans
Scans that work with OI, IV, VWAP and many other parameters to help you scan through the derivatives market.
4. More Customization Options
This early release provides customizations, yet it is limited in its capability. The next release will have the ability to fully customize your scans & change the period of the indicators to create powerful custom scans.
5. Candlestick & Chart Pattern Scans
Scan for candlestick patterns like Doji, Bullish Engulfing or chart patterns like Triangle, Flag and more.