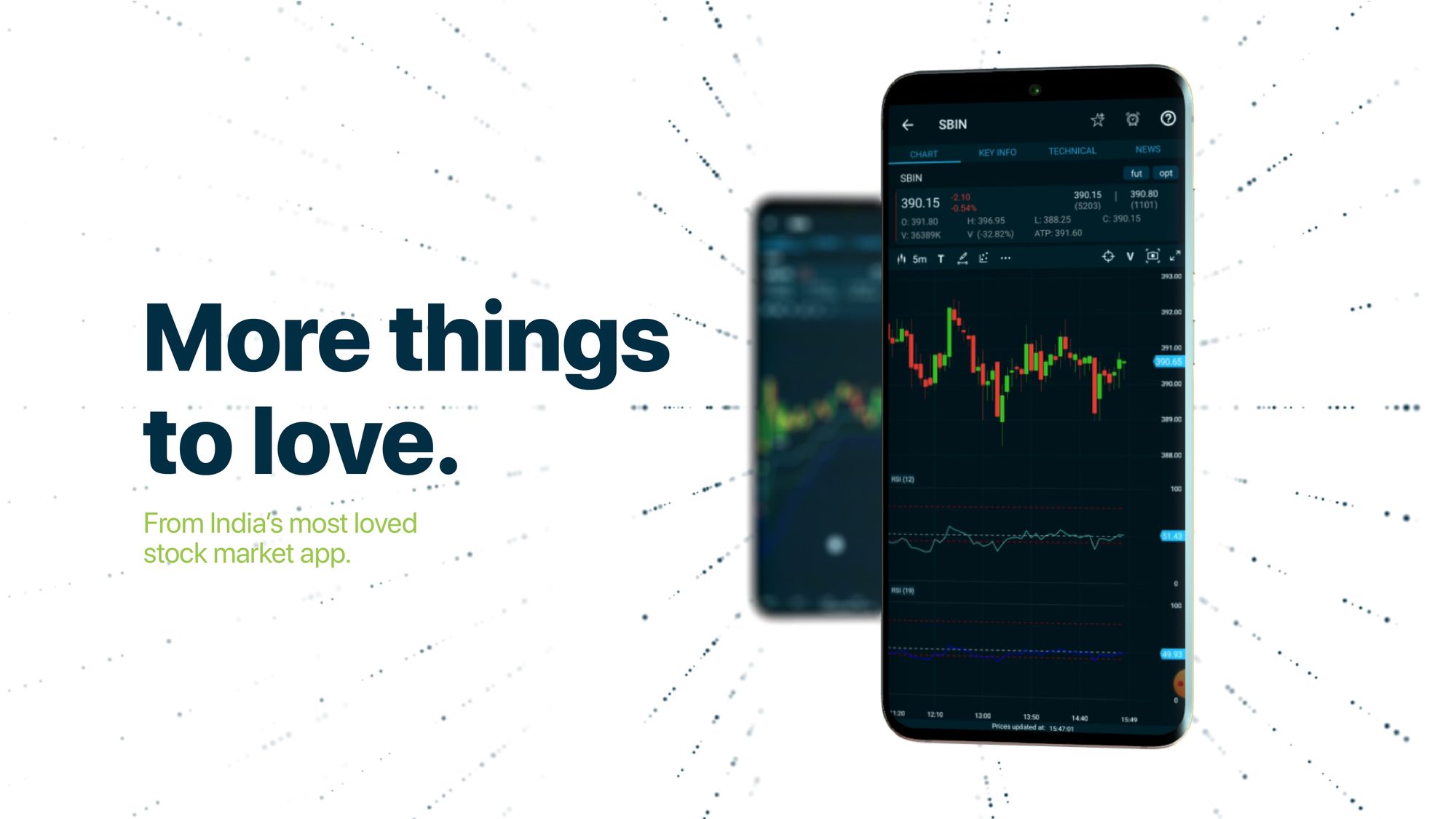 Over the last 5 years, you have helped us become, and remain, the highest rated stock market app on PlayStore. Last month, you helped us cross half a million active users. We are overwhelmed by your growing love and trust for Market Pulse. Once again, we want to show our gratitude by building an app that you love more and more.

Our latest update delivers better charts that do everything you've been asking for, and a sharper news feature that keeps you on trend, on the go.

Take a look at all that's in store.
---
Unlimited is awesome.
Plot any indicator of your choice, as many times as you want. Watch these videos to see examples of this feature in a pane indicator and an overlay indicator.
Plot a pane indicator multiple times.

---
Plot multiple values of an overlay indicator.

---
Space to do your thing.
There's a new dedicated space for the My Plots menu on the charts toolbar, just as you wanted. Learn how to use the My Plots menu to easily edit, hide, unhide or delete your indicators with a quick click.
---
Beautiful charts, inside out.
Choose to give your indicators any colour you desire, from a vibrant selection of 100 shades. See how to colour your indicator your way.
---
Spread the love.
Share the Market Pulse advantage with your trading friends far and wide. Instantly click and share a screenshot of any chart. Here's how easy it is to  capture and share chart screenshots.
---
Stay on trend, on the go.
The news section gets two new tabs: Trending tab filters out the noise, giving you all the trending news in one place. Events tab shows the economic calendar and corporate actions, giving you a headstart on your trading strategy. See these tabs in action.
---
We're sure you will enjoy using these new features. Rest assured, we're always working extra hard to give you more reasons to love us.

Don't forget to update your app. :)