Hey, it's great to help you trade better & more profitably.
Market Pulse is designed to help you Track, Analyse & Discover opportunities in markets more efficiently.
To help you explore & master all the tools on Market Pulse, we have built this Getting Started series. This is the first one.
Here's a quick list of features:
1. Watchlist
Our watchlist is designed for traders with very unique features.
Our Mini View makes it possible to track 100s of scrips on the small screen.
Future Scrips roll-over automatically after expiry.
Quotes are delivered in real-time & the fastest.
2. Pro Charts
Our charts make it possible to analyse like a Pro on your smartphone.
Indicators with customisations & drawing tools
Noiseless charts like Renko, Line-break, Kagi, Point & Figure
Unique features like Lock Charts & Auto Save
Portrait Fullscreen mode
3. Alerts
Missing opportunities hurt traders the most. Hence, we have built our Alerting System so that you never miss another opportunity.
Price Alerts - Get alerted on your targets & stop losses in real-time.
Ready-made Strategies - Choose from 100s of pre-defined strategies & get alerted on bullish/bearish signals instantly
Custom Strategies - For the first time in India, you can now set alerts on your custom strategies & get real-time trading signals.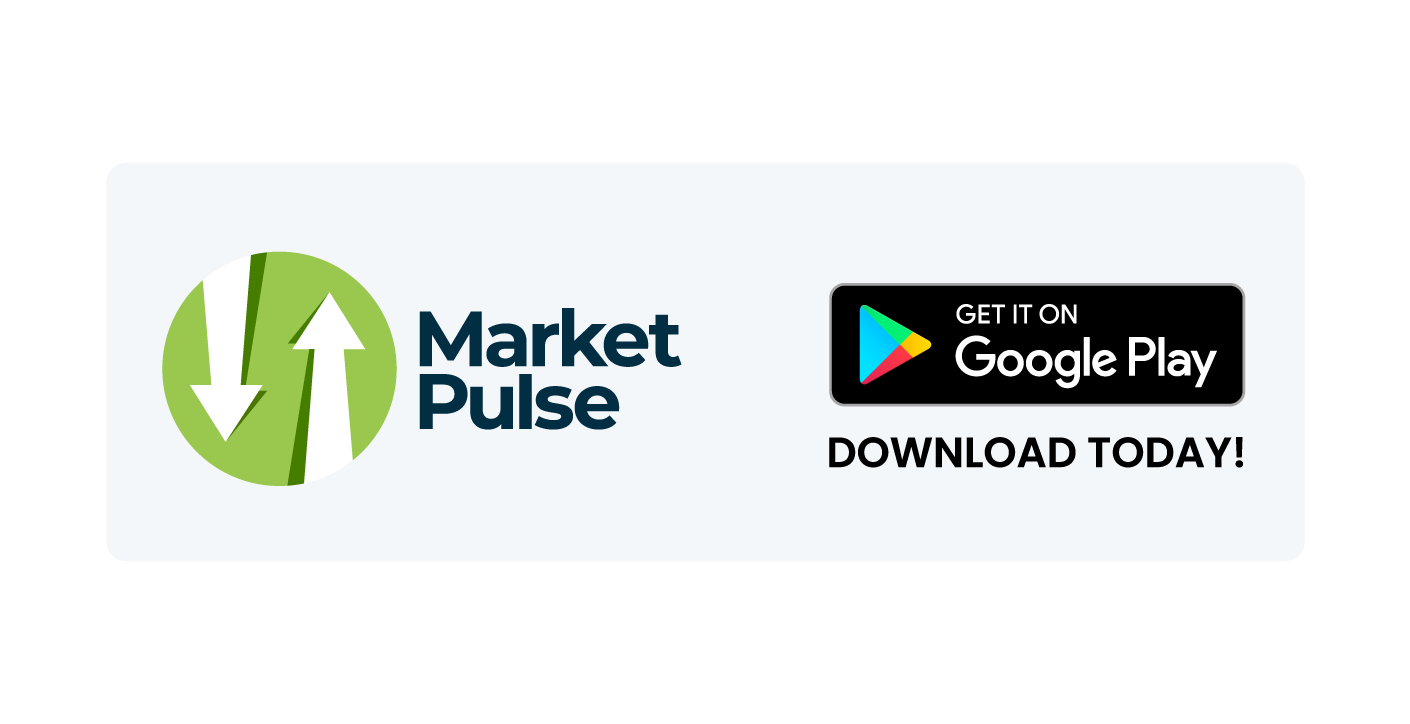 4. Scanner
We are working hard on building the most powerful scanner to help you discover profitable opportunities in an instant. We will start rolling out this feature from July, 2018.
5. Futures & Options Tools
We are focussed on helping you trade derivatives more wisely, profitably & intelligently. For now, we have the most essential Pro tools.
Live Option Chain with IV & Greeks
Real-time Options Charts
Open Interest Analysis
Rollover Cost Analysis
6. Market Activity
FII DII Data: Track daily, weekly & monthly activity by FIIs and DIIs.
Bulk / Block / Insider Deals: Coming Soon
7. News
We don't bombard you with news. Our Experts hand-pick news and only notify you about the ones that are the most important to you.
8. Coming Soon
Apart from these features, our team is also working hard on bringing scanner, trading, options strategizer & more on Market Pulse.
Market Pulse is designed to be affordable to all and hence, you can access all of the above features for Free with some limitations on usage. This should be enough for most of you. However, we have got Pro & Pro+ plans for the more experienced traders.
We will send you more tutorials, tips, tricks & videos in the next few days. Stay tuned!
If you have got any query, you can always reach us on Whatsapp @ +917303721721